How do I know what bra size to order?
Updated 2 months ago
Your body's shape and size can change rapidly during pregnancy, breastfeeding, and postpartum. We recommend measuring yourself before ordering.  It's especially important to measure your underbust and fullest bust before ordering a Kindred Bravely bra.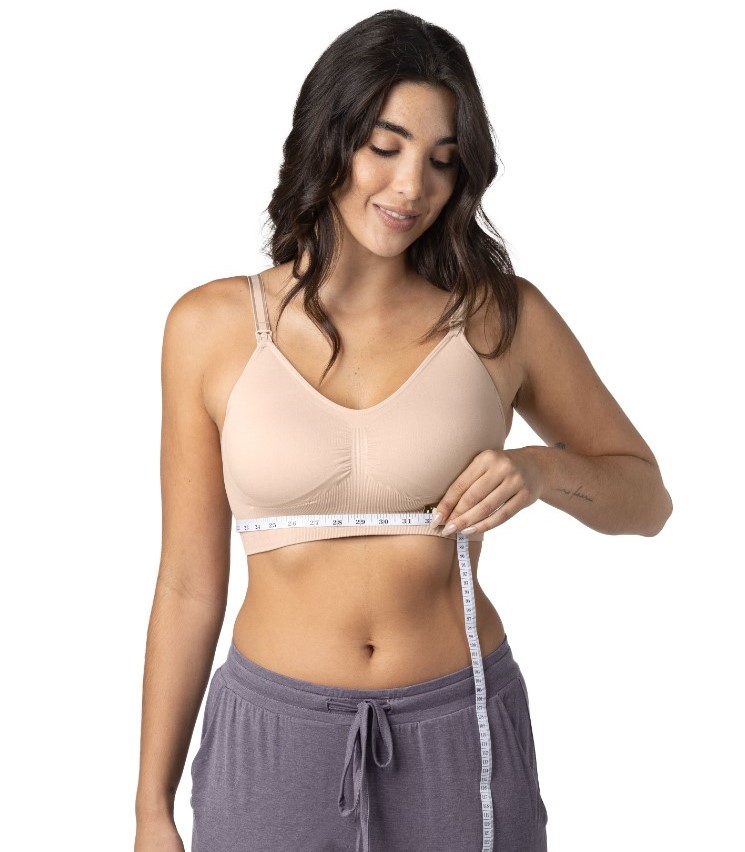 Measure directly under your breasts (snug, but not tight) while keeping the measuring tape level. Round up or down to the next even, whole number. This even number is your band size, the number part of your bra size.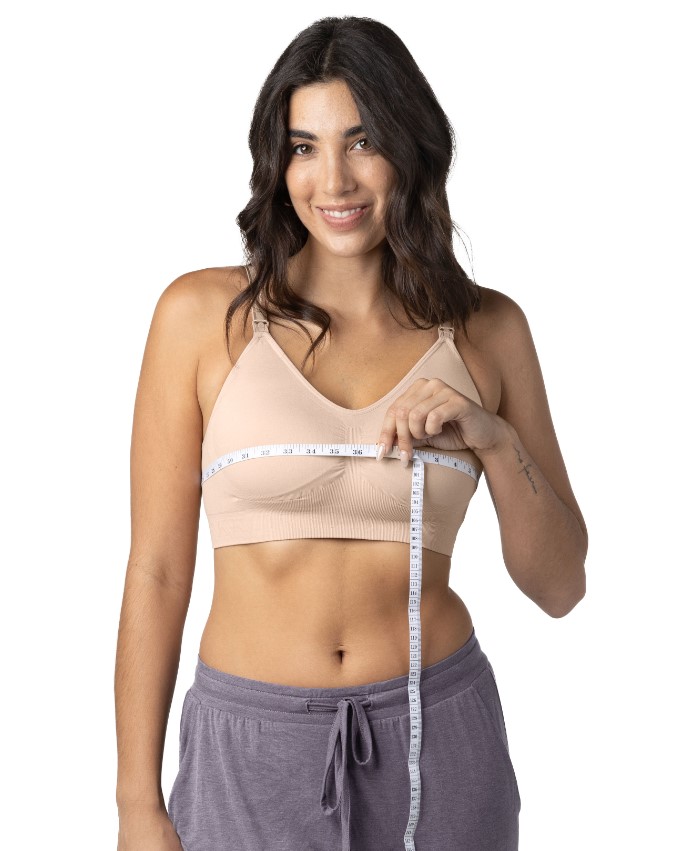 Measure around the fullest part of your breasts while keeping the measuring tape level. This number is your bust size.
Subtract your band size from your bust size to find your cup size. Each inch of difference is one letter, so a 5-inch difference would be an E cup (E is the fifth letter in the alphabet). That cup size, coupled with your underbust measurement, is your bra size!
Example: if your underbust measurement was 35 inches (rounded up to 36), and your fullest bust measurement was 40 inches, then your bra size would be a 36D.
Be sure to check the size chart of the product you're interested in before adding it to your cart. You can also take our Fit Finder quiz or reach out to us for further assistance.
Was this article helpful?